Online Banking
New to Online Banking?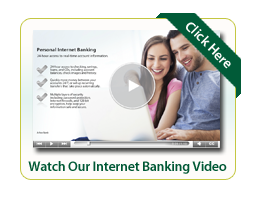 Online Banking is a fast, convenient, and secure way to access your accounts.
You can check balances, transfer funds and even pay bills ALL from your desktop or smartphone.
With Online Banking you can easily do any of the following:
Access and review accounts
View account history
Transfer funds between your accounts
View check images
Make loan payments
Set up Alert Messaging
Contact us via secure email
PLUS!
Bill Pay is available for Free!
eStatements are available for Free!
Budget - your personal financial dashboard is available for Free!

Want access to your accounts on the go?
Budget -
Your personal financial dashboard
Take greater control of your finances with Budget from Arbor Bank.
With Budget you can view a more complete picture of all your finances. You have the freedom to access more than 17,000 data sources including: Arbor Bank accounts, accounts from other financial institutions, credit cards, investment accounts, employee stock plans, mortgages, insurance, and more.

Utilize as many sources as you like.
It's up to you.

Budget provides you with a convenient financial dashboard - where you can quickly and easily:
Create Budgets
Set Savings Goals
Track Your Spending
Monitor Your Accounts
Generate Custom Alerts to help along the way
Budget helps to provide a comprehensive view of your finances - all in one place.
With Budget, you'll have more of the information you need to make well-informed financial decisions.